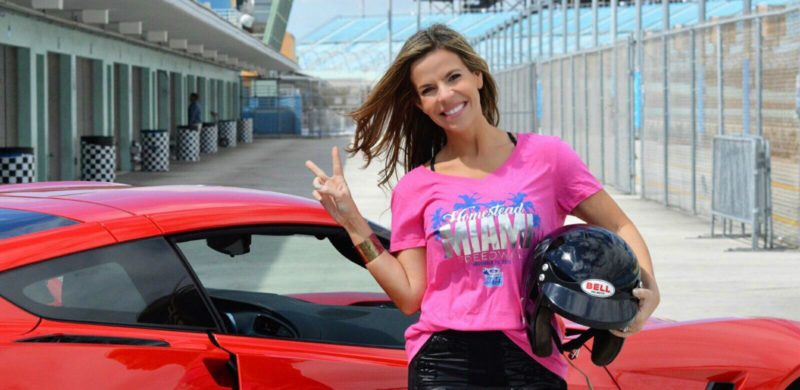 Adriana Martin Joins Forces with Greater Miami Convention and Visitor's Bureau for Sports and Wellness Month in April
Celebrity trainer to highlight sports, recreation and wellness with social media campaign
Miami—March 27, 2017—Celebrity trainer, health and wellness expert Adriana Martin has joined forces with Greater Miami Convention and Visitor's Bureau for the month of April to celebrate Miami Sports & Wellness Month. Staying active is easy in a destination that boasts world-class sporting facilities and some of the finest amateur and professional events found anywhere in the world. Sports, recreation and wellness activities will take center stage throughout the month of April as Martin highlights the campaign on her social media channels.
The Greater Miami Convention and Visitor's Bureau is offering special discounts to great recreational activities including golf, tennis, bicycling, running, water sports and more. As part of the month-long initiative, Martin will be highlighting family-friendly outdoor activities that Miamians can enjoy in the Magic City, such as bike racing at Miami South BMX and a day at the track at Homestead Speedway. All the activities will be featured in photos, videos for Martin's 500K followers around the world on all her digital platforms.
For more than a decade, Adriana Martin has devoted her career to teaching women and their families how to stay fit and fabulous— from the inside out. A true bilingual communicator, Martin is able to connect with multicultural audiences by breaking barriers and shattering stereotypes. Through her own business, leveraging social media since its infancy and as the fitness contributor for numerous Spanish and English-language TV and radio shows, Adriana has devised creative, fun-filled and practical methods for women at all stages and from different walks of life to maximize energy, stay healthy and maintain fitness goals as a way of life and not an easy weight loss fix.
Martin is the author of Enforma Con Tu Vida, an easy-to-follow self-help guide in Spanish that promises that being healthy and doing exercise doesn't have to be boring. In the book she recounts how she struggled with postpartum depression and turned to exercise to help regain control of her life. After belonging to the fitness community for more than 15 years, she realized that being fit has little to do with physical appearance and everything to do with self-love.