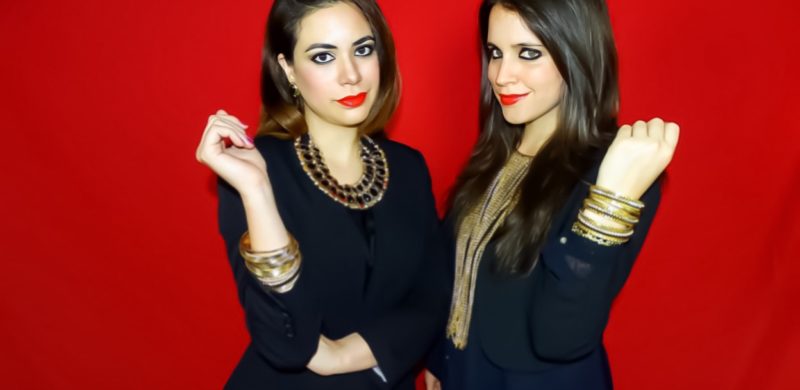 Attlasis Co-Founders Make Bold Style Predictions for Spring 2017
Celebrity stylists and fashion experts Ariana Plaza and Andrea Alvarez focus on Bohemian chic with tribal prints as the season's top picks
MIAMI–March 18, 2017–Attlasis, the only global brand that offers accessories inspired by every continent in the world, today revealed its style predictions for Spring 2017, focusing on imposing colors, tribal prints and a new twist on bohemian chic for women who want to make a statement with fashion. Co-founded by college roommates Ariana Plaza and Andrea Alvarez, Attlasis is a gateway for women who wish bring out their best features, exude elegance and improve their appearance through the use of accessories. The duo of celebrity stylists are highly sought after fashion experts who share their insights for women's style trends on a regular basis on national and international segments, both in English and Spanish.
The name Attlasis is the evolution of the "Atlas" God of Greek mythology, who carried the Earth on his shoulders. Now in a female version– a woman with the world at her fingertips—it is the only place in the world that offers five distinct styles of accessories in a single brand known for its eclectic style and universal appeal.
Influenced by their global travels and with a flair for bold accessories, Plaza and Alvarez founded Attlasis to design their own brand of earrings, bracelets and necklaces inspired by trends in Europe, Asia, Americas, Africa and Australia. The entrepreneurial duo offers personal shopping and styling services in addition to a wide variety of styles for all occasions and to suit different personalities. Influenced by the runways of the world and armed with a flair for unconventional tastes, Attlasis co-founders also style celebrities, jetsetters and beauty queens the world over.
The leading style trends for Spring 2017 are:
• Florals: One of most classic prints, florals exude romantic feminism and will once again be "in" for Spring/Summer.
• Jumpsuits: This curve-friendly option is just as practical as it is comfortable and versatile, taking one from day to night, making this basic piece either elegant or casual just by swapping accessories—which is pivotal to the Attlasis brand.
• Turquoise: One of the most royal colors found in nature, this vibrant hue is highly versatile, which can be easily carried off by color blocking or combining with rose, brown and white.
• Tribal prints: The ethnic patterns of last season make a resurgence for Spring with cutouts or mixed with bursts of color.
• Distressed jeans: Washed, worn, ripped and seemingly on the last leg—the more distressed the better!
• Exaggerated Earrings: Forget the adage "less is more" for Spring, ditch the statement necklace and opt instead for exaggerated earrings that bring a pop of color to your outfit.
The fashion must-have Spring 2017: Floral jumpsuit paired with a distressed denim vest.
Plaza and Alvarez have combined years of studies abroad, psychology in motivational fashion and a passion for jewelry design to create Attlasis, known for its eclectic style and universal appeal. They have traveled the world expanding horizons and knowledge, which has allowed them to live and take inspiration from global fashion meccas: Paris, Milan, Shanghai, New Delhi, Qatar, Rio de Janeiro, Madrid, Washington DC, New York, Lima, Caracas , Philadelphia and Miami; thus making Attlasis the only online store with accessories from all continents.
Attlasis has the distinct honor of having styled and worked with some of the most notable celebrities in the Hispanic market, including: Las Ha-ash (Mexican duo), Kimberly dos Ramos, Gaby Espino, Carolina Sandoval, Sissi Fleitas, among many others.