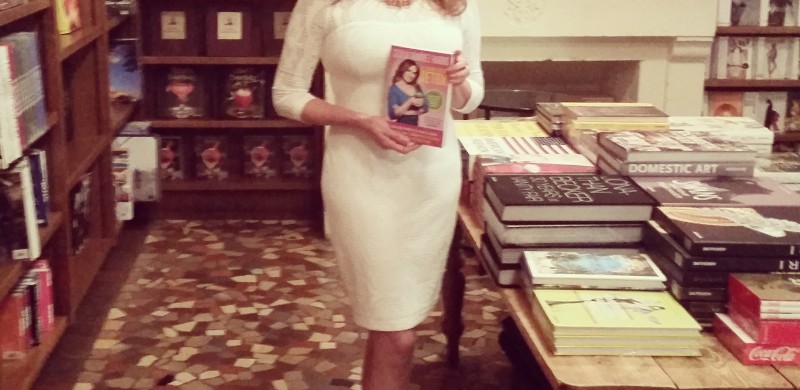 Book signing on Thursday, August 14 at 7:30 p.m. at Books and Books in Coral Gables
Cecilia Ramírez Harris, health correspondent for Primer Impacto on Univision, today announced the launch of her debut book.  "El Diario de Mi Detox" is the first self-help guide in Spanish that chronicles how to eliminate toxins from the body and carry out a cleanse.  
Convinced that what we eat can actually heal us or kills us, Cecilia Ramírez Harris is enthusiastic about nutrition as a source of health.  As the health correspondent with more than 20 years on-air experience, she is one of the most recognized television personalities for all things related to healthy living for the 50+ million Hispanics in the U.S.
The book signing will take place on Thursday, August 14 at 7:30 p.m. at the Books and Books located at 265 Aragon Ave. in Coral Gables.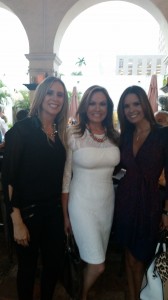 "El Diario de Mi Detox" shares advice for a healthy lifestyle ranging from a super foods guide to juicing recipes.  From preventing diseases to losing weight, the book offers practical insights that anyone can implement to help the body reach optimum performance.  
Cecilia Ramírez Harris is the host of her self-titled health segment on Primer Impacto "Vida Sana con Cecilia."  On the national program, she invites everyone to enjoy a healthier lifestyle and offers easy-to-follow tips that are often unknown and cost virtually nothing.  
Ramírez Harris is a journalist, a certified hypno-therapist, Licensed NLP Master Practitioner and a certified Life and Weight Loss Coach, with excellent results with one-on-one consulting. Ramírez Harris has studied Clinical Nutrition at the University of Miami and shares her latest research with her viewers each week. A black belt in Taekwondo, she also enjoys interval training and yoga to stay fit. She serves as a motivational speaker at conferences and events, using her unique experience to help others transform their lives.
The highly-rated news magazine "Primer Impacto" is a national and international daily TV Show broadcast across the United States and in 19 Latin American countries. Throughout her career she has covered health topics that are important to the Latino community, such as AIDS, eating disorders, cancer treatments, diabetes care, diet drugs and cosmetic surgery, among others. Because of the many social issues affecting the Latino community, she has been committed to informing her viewers about holistic and alternative treatment options in order to broaden their horizons and access to care. 
Cecilia Ramírez Harris has received several awards throughout her career, including the Excellence in Journalism Award, given by Bone Marrow National Donor Program, for her story "Sentencia de Muerte", which recruited more than five thousand Hispanics who were inspired to register in the program as donors when the story first aired. She has also received the Florida Dietetic Association Media Award, the Human Rights Champion Award from the Citizens Commission in Human Rights, and an Honorable Mention Award for Excellence in Cardiovascular Communications given by the American Heart Association.