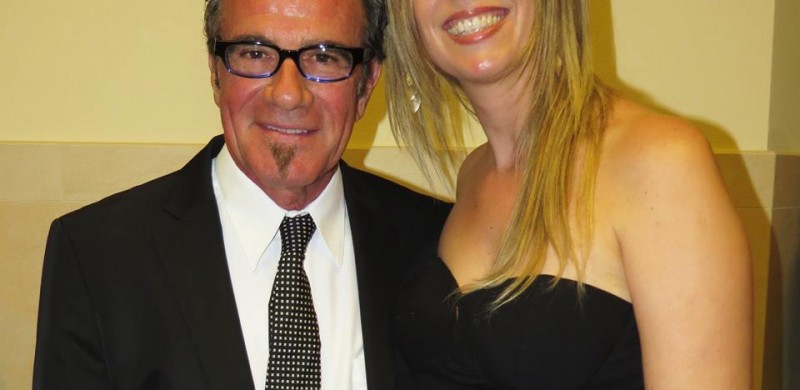 The 2014 Florida Documentary Film Festival, presented by DocMiami International Film Festival, presented iconic drummer Tico Torres with the "El Rey" Tito Puente Contribution to the Arts Award.   Dubbed "The Hitman," Torres is a renowned musician best known as the drummer for the rock band Bon Jovi. The awards cocktail reception took place September 13 at the Mizner Park Cultural Arts Center in Boca Raton.
DocMiami International Film Festival went on the road to present this exciting new edition of the Florida Documentary Film Festival at the beautiful City of Boca Raton. The opening night celebration began with cocktails and a special screening at iPic Theatres and Tanzy Artisanal Italian Restaurant on September 11th. The festival also provided Free Educational screenings for select schools on September 12th, expert panel workshops and also festival films September 12-13 for general audiences at the Willow Theatre at Sugar Sand Park.
The culminating activity was the awards reception honoring the winning filmmakers as well as Tico Torres on September 13 from 8 to 10 p.m. Mariana Rodriguez, host of Acceso Total on Telemundo 51 was the mistress of ceremonies for the evening celebration. Tico Torres was in attendance to accept the award.  The awards ceremony included performances by American Idol semi-finalist Tiffany Miranda and BMI Recording Artist Richard Warren Rappaport, among others.
Tico Torres has been recording and touring with Bon Jovi for the past 25+ years, with record sales well in excess of one hundred million and still growing. As well as being an accomplished talent in music, Torres excels as a creative visual artist. His artwork has been exhibited with resounding success in galleries and museums around the world.  Torres created the hip children's clothing and apparel line, Rock Star Baby, which accredited him with a VH-1 New Designer of the Year Award.  
Past recipients of the "El Rey" Tito Puente Contribution to the Arts Award include: Willy Chirino, Carlos Santana, and the "Queen of Bolero," Olga Guillot. The festival brought together emerging documentary filmmakers, including students' from grades 6 through12, as well as film and music enthusiasts.
"We're thrilled to bring the international world of documentary filmmaking to the City of Boca Raton," said Monica Rosales, Executive Director and Co-founder of DocMiami. Our non-profit film festival is dedicated to promoting the art form of documentary film making at a local, national and international level and supporting educational programs within our community as well."